Featured Products
Sale!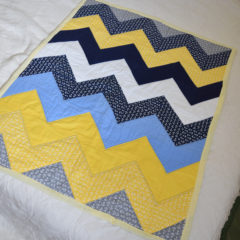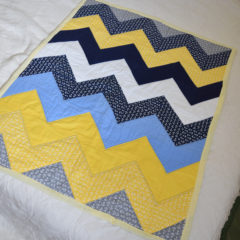 Nautical Baby Quilt
Heirloom quality baby quilt in nautical prints. Blue, grey and yellow anchors and solids. The top is made from cotton prints and solids. The back is solid flannel. Warm and natural batting makes the quilt warm yet breathable- perfect for summer or winter. This quilt is approximately 33″ x 43″.
$

150.00
Add to cart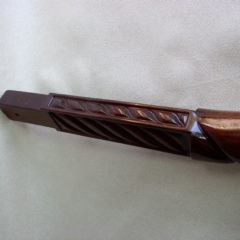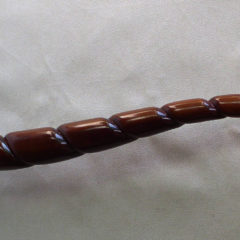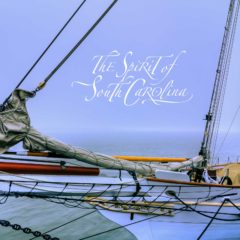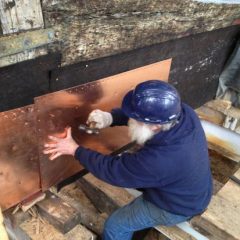 Irish Felt, Ship's Felt, Barge Felt
Irish Felt is a traditional material to lay between layers of planking, particularly used in double cross-planked bottoms. It is also used under copper sheathing, or underlay for canvas decks and canvas coach roofs. 32″ wide and sold here by the linear foot.  If you require a large quantity, inquire for bulk discount.
$

3.00
Add to cart
Sale!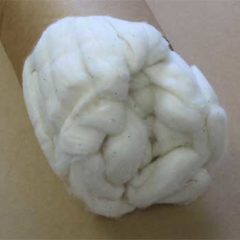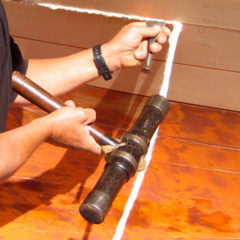 Caulking Cotton
Bristol Sussex single combined 1 grade caulking cotton for traditional caulking of boats. For average to larger seams. Approximately 205-215 Feet per Pound.
For varied seam sizes, also keep some Oakum on hand for large outgauge and deep gaps, and Caulk Wicking for tight seams. Sold per pound.
$

18.00
Add to cart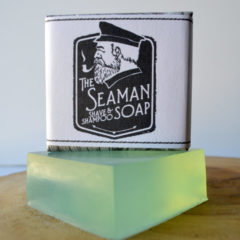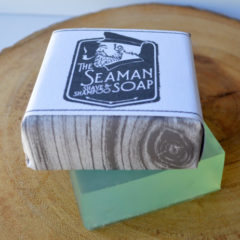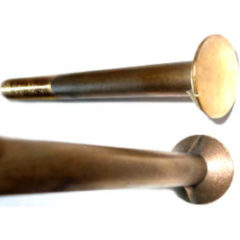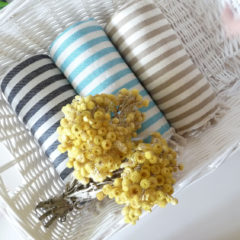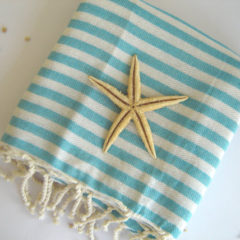 Fast Shipment, Wedding Gift Set of 3 Turkish Towel
Fast Shipment, Wedding Gift Set of 3 Turkish Towel, Peshtemal, Beach , Bride, Bachelorette Party, aqua, black, light brown, mother's day
$

73.50
Add to cart
Sale!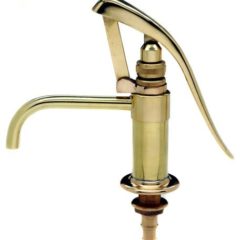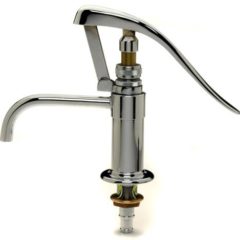 Fynspray Traditional Galley Hand Pump
Fynspray Lever Galley Pump is an elegant 'Top of the line" traditional galley hand pump with simple styling and solid brass casting, featured as 'The Proper Pump' in Ferenc Mate's book 'The Finely Fitted Yacht'. Quality construction and detailing, designed for the discriminating owner with an eye for traditional brass fittings and accessories.
$

450.00–

$

505.00
Select options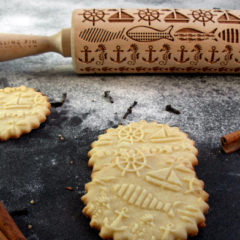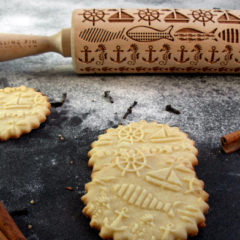 Nautical Rolling Pins
Create a beautiful and unique pattern on your cookies with a rolling pin engraved with a nautical theme.  Sealife and boat elements work together to make this the perfect gift … Read More
$

24.00
Add to cart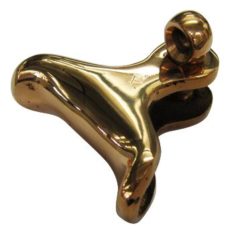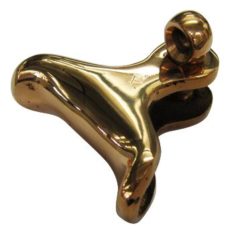 Sale!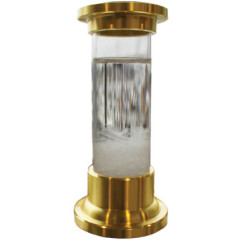 Weems & Plath Mariner's Stormglass
Item No. 205 Mariner's Stormglass
•  Contemporary look for Victorian technology
•  Relied on by mariners since the 1830's
•  Mysteriously predicts the weather up to 48 hours in advance
•  Crystals precipitate in unique formations based on impending weather
•  Includes reference card of crystal formations
•  Solid brass end caps forged with a brushed finish
$

109.99
Add to cart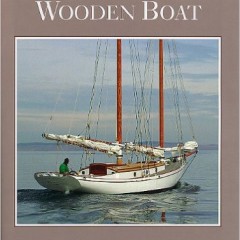 How to Build a Wooden Boat — David C McIntosh
David C. "Bud" McIntosh was a designer, builder, and sailor of large and small wooden cruising boats. He made his home on New Hampshire's Piscataqua River, where he was teacher and friend to both amateur and professional boatbuilders. The author built wooden boats for over 50 years and shares his knowledge about traditional, practical, plank-on-frame boat construction. Literate, warm, encouraging, insightful. Wonderfully illustrated by Sam Manning.
$

4.00
Buy -- Used and New Alibris
Repair and Sail Maker Services
Sail Repair Services – General repairs, major repairs and alterations including:
Inspections, Re-cutting and shaping, Re-seaming, Replacement of sail windows, Roller furling conversions, Installation of added reefs and jiffy reefing, Grommet setting, Handsewn rings and eyelets, Hydraulic pressed rings, Boltroping, Cringle reconstruction, Rope and wire splicing, Nicro press splicing.
Read more
Latest from the Blog