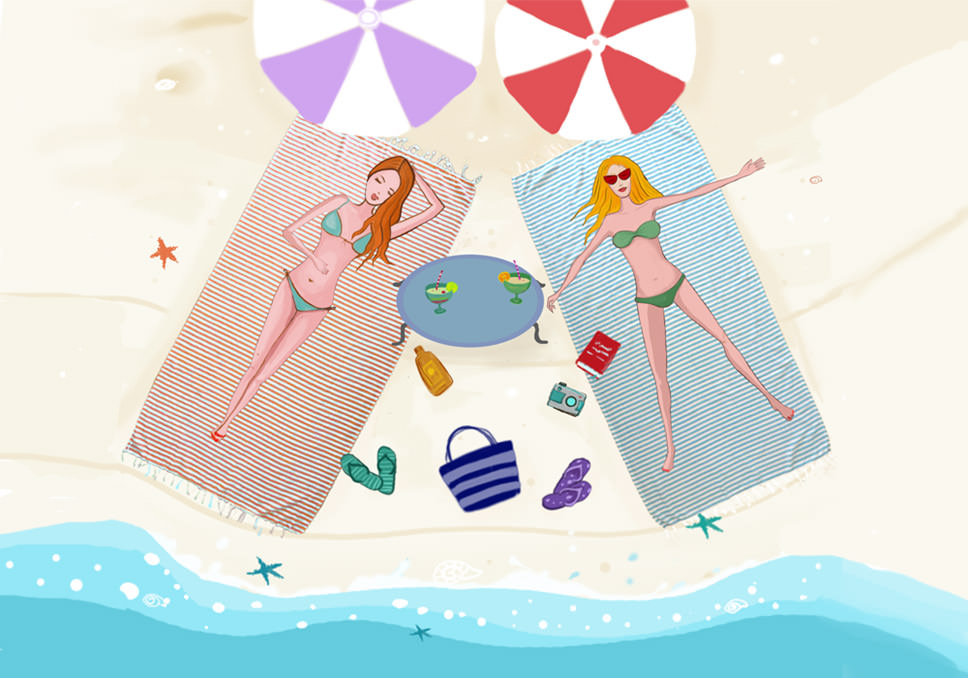 About The Anatolian: organic, eco-friendly Turkish towels
We are three Anatolian artisans with great expertise on handmade and eco-friendly Peshtemals (Turkish Towels). Our towels are hand-loomed on wooden looms by us (three sisters), as well as a few other Anatolian women who have put their heart and creativity centuries long in producing great handmade products for their families. Now, via our company, both our and their beautiful products find their way to other people around the globe. To honour these local Anatolian women who thought us how to make these beautiful Turkish towels we have named our company as `The Anatolian`. Our mission is to get to the new markets so that more and more Anatolian women can support themselves and their families by selling their beautiful handmade products to the world via our company.
Used in the Turkish baths for centuries ŒPeshtemal¹ is a traditional Turkish towel, absorbs water as fast as towels, dries five times quicker and are extremely lightweight and easy to carry in your bag, luggage or storage. Peshtemals do not only provide practical, cost-effective and eco-friendly solutions (it consumes less cotton in production, also water and detergent), but also an elegant look as trendy beach towel (sand free!), pareo or sarong. Basically perfect for everyday use at the gym, sauna, spa, yoga centers, hotels, travel, pool, beach or simply on boat. Last but not least, it is unisex.
The Anatolian Peshtemals are hand-loomed from natural famous Turkish cotton with hand-knotted tassels following a centuries-old technique. They come in a huge array of colours, all playful and reminiscent of Spring.