Description
A CLEAN SURFACE WHEREVER YOU GO
How many times have you arrived at a campground, trailhead, river, lake, or ski resort only to find yourself at the back of the car doing a balancing act on top of your shoes while you try to change into your gear without getting your feet dirty or wet?  How often have you visited an unfamiliar marina during your travels and after showering found yourself in the same balancing act trying to get dressed? It is the same story for kayak and canoeists or other boaters intent upon changing out of their wet boat shoes before the drive home.
For you and us, Adventure Mat is the ultimate solution to this annoying problem. It's the smart way to change outdoors – simple to use, always clean on top, and when you're done it can be folded up with just one hand and tucked away. No awkward balancing or mess. Plus, there are countless other uses for the Adventure Mat, from showering and laying out gear to preparing meals and playing games.
Enjoying the outdoors just got that much more enjoyable.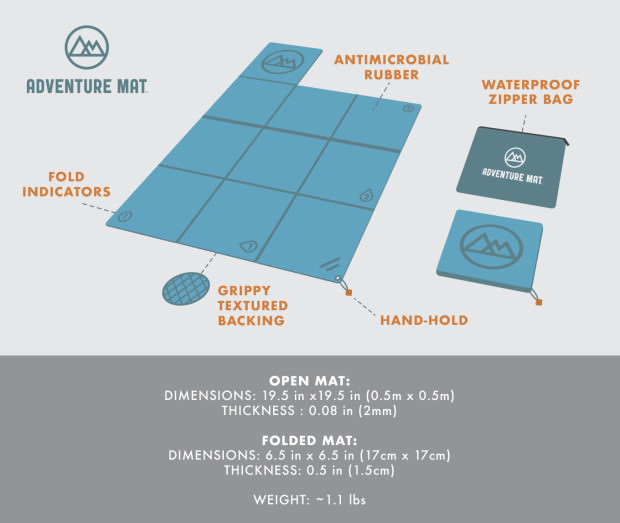 Read more about Adventure Mat here.